About Us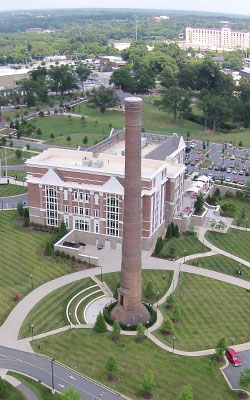 McCutchen Engineering Associates, PC (McEA) was founded in 2004 by J. David McCutchen, P.E. as a civil engineering, land development and regulatory compliance consulting firm. Mr. McCutchen has been active in South Carolina and North Carolina as a professional consultant for over twenty-eight years, serving a wide variety of clients including land developers, contractors, architects, private facilities owners, school districts and institutions. McEA holds professional licensing in South Carolina, North Carolina, Alabama and Georgia.
McEA offers diverse professional engineering services that include the following:
Land Planning – Commercial, educational, retail, industrial, institutional and residential site planning and layout.
Site/Civil Engineering – Complete contract plans and specifications development including cost estimates, all aspects of regulatory site development permitting, bidding services and contract administration.
Utilities Planning and Design – Feasibility studies, facility sizing, contract plans and specifications, permitting, bidding services and construction administration. Sanitary sewer, domestic water and fire water supply systems.
Hydrology/Hydraulics – Development of watershed runoff models for detention/retention permitting, drainage conveyance systems and erosion control and sedimentation plans. Water quality compliance.
Regulatory Compliance – Provide complete coordination and compliance documentation to obtain all required approvals from the various regulatory agencies includinging SCDHEC, County and City governments and SCDOT. Entitlement studies per jurisdictional regulations.
The firm and Mr. McCutchen strive to provide value engineering and innovative, high quality design and planning through collaboration with all members of the design team. This collaboration and alignment with project objectives throughout the development of projects is what distinguishes McEA's design process. McEA is poised to satisfy the needs of a wide and diversified group of clients. Our goal is to exceed our client's expectations on each and every project.